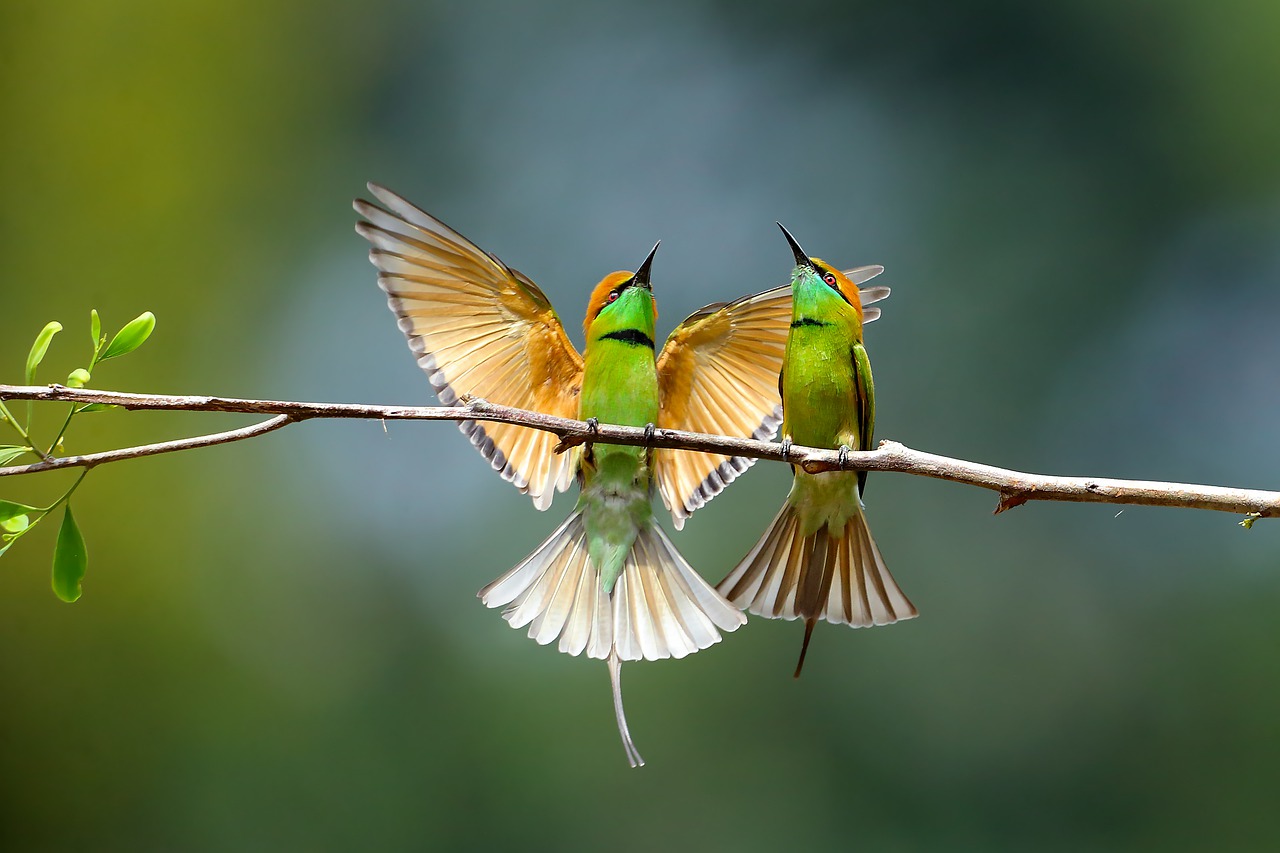 First-time Home Buyers – To Fly or not to Fly the Nest
It seems to be getting harder and harder to 'leave the nest'. Many young, working adults are still living with their parents because rentals in their desired locations seem so expensive. On the other hand, mortgage rates are currently very reasonable, and would-be buyers with good credit can get approved and secure low, long-term rates.
Buying property is a big step, usually not arrived at lightly. It is a financial commitment made after considering several variables:
Environment - this is where I want to work and live because I like the quality of life I can enjoy here.
Stability – I have a good job and good prospects for advancement.
Change in family status - I'm ready to settle down and raise a family.
If you've ever watched those international real estate shows, you might be struck by how different expectations of buyers are in many European countries, compared to those of buyers in the same age and financial bracket in the USA. Space is a big difference. A Swedish couple is happy to find a condo they love, it is 750 sq.ft. and the space-saving interior design makes it very appealing to them. They can walk or cycle to work, restaurants and shopping.
Their peers across the ocean in the USA, are looking for a minimum 1800 sq. ft. 3/2 with a gourmet kitchen, en suite bathrooms and large walk-in closets. They need a two-car garage because they both commute to work….and the list goes on.
In these very different approaches to buying real estate, there is no right or wrong – the main thing is for new home-owners to be comfortable with their choice and to not feel over-burdened financially with mortgage or upkeep costs. This is the most important guideline for new home-buyers to consider.
South Florida has many real-estate choices for the first-time home buyer. From small condos to large single-family homes, from up-to-date homes in new residential sub-divisions to older, traditional homes in established neighborhoods. Some properties are move-in ready but for DIY experts, good buys can be found in properties that need some work.
Many S. Florida cities have special programs for first-time home buyers, veterans and members of the military, and your realtor can help you learn more about these options.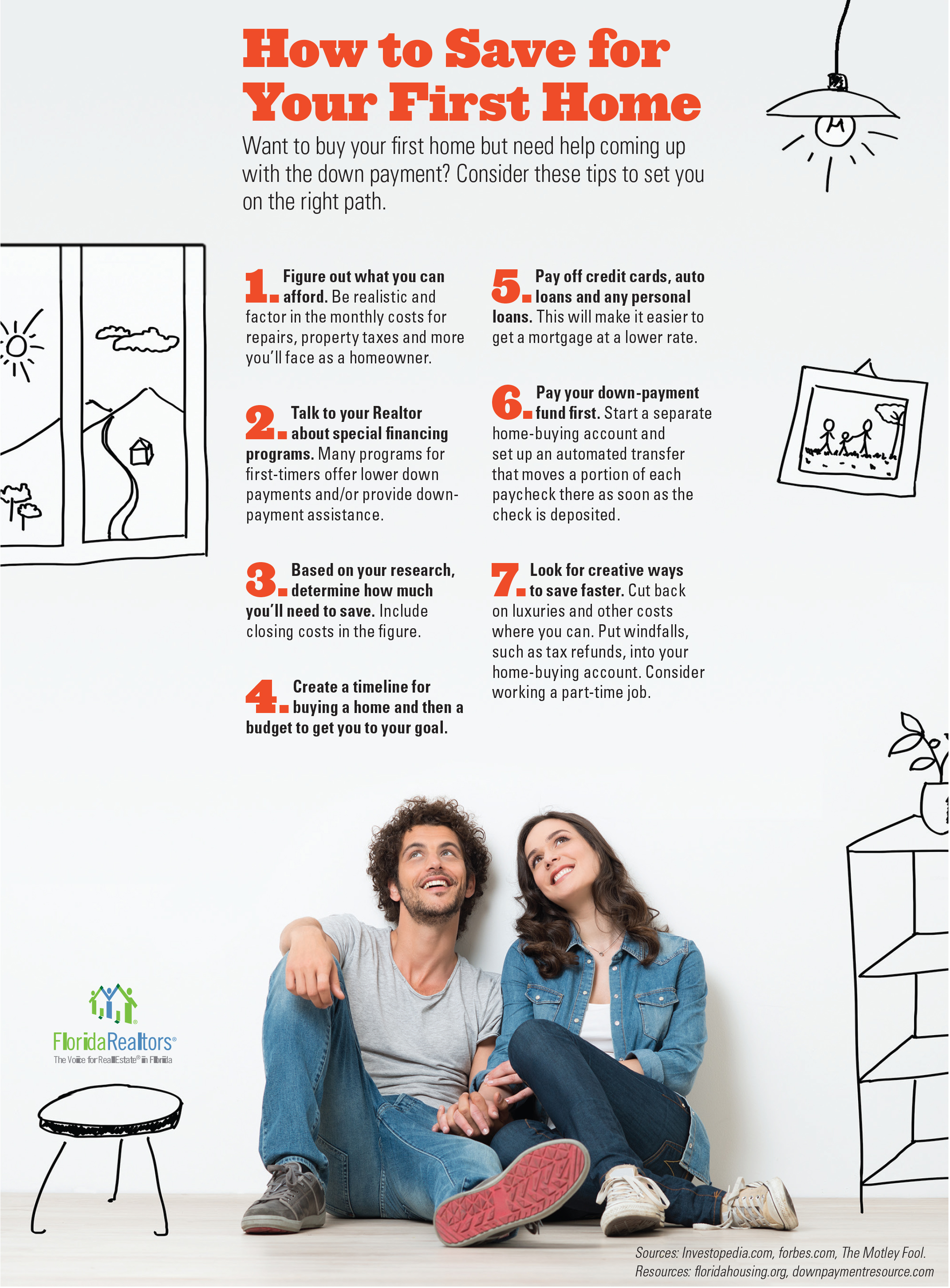 If you are considering branching out and buying your first home, first, decide on what you can afford, not only the initial down payment and closing costs, but also the recurring monthly costs of mortgage, homeowners' association dues and insurance. Your taxes will probably be factored into your mortgage, but if not, that is a yearly cost to budget for.
You also need to set aside some funds for upkeep and emergencies. It may sound a bit formidable, but unlike your rental payments, your mortgage payments are helping you build equity and you will qualify for tax refunds. A good habit to develop is that of saving at least a portion of your tax refund in your upkeep and emergency fund.
If you are in the planning stages of home buying, making sure that your credit is in good shape is very important. Examine your credit report carefully to make sure there are no errors. If there are errors, call the reporting company immediately and get the error fixed.
If your credit is not in good shape, put the cards away and commit to paying off credit card debts, car loans or student loans. These small disciplines are building your budgeting abilities and will pay off in your economic well-being both in the short and long term.
Home ownership is a big step, but it can also be the most satisfying way of building a strong, financial foundation for your future.

To find your new Florida home call me today at: 954-295-9282.